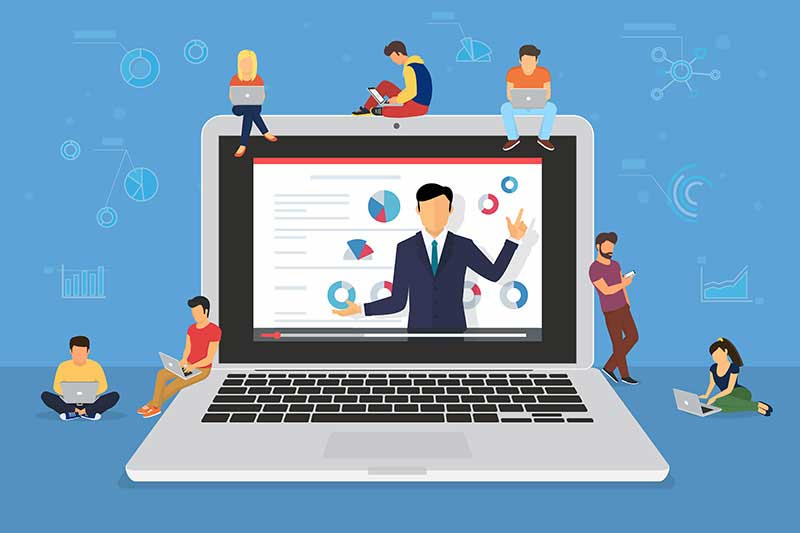 Virtual Instructor-Led Training (VILT)
A virtual classroom is a digital teaching and learning environment that allows delegates to experience the same high-quality instructors and course materials as well as interacting with each other just as they can in a traditional classroom.
Training Formats
Public Virtual: Individuals attending a scheduled course on a pre-defined date with delegates from other businesses, giving you the opportunity to interact with others.
Team Virtual: A group of individuals from the same organisation attending training on a date of their choice.
Your Virtual Training Experience
Seamless audio, visual and contextual learning shared with a group of delegates and the instructor.
Convenient access at home or the office, or anywhere with internet access.
Live instructor providing industry leading education and skills development.
Digital or hard copy course materials made available.
Ability to ask live questions and communicate with your trainer.
Equipment Needed
Internet-connected computer or laptop with a mic to enable you to interact.
Additional screen may be required for technical courses.
Delivery methods are either Microsoft Teams, WebEx or Zoom.
We will always confirm the exact details to you prior to the course.
Benefits
Support from your instructor during your course.
The same high quality as classroom training.
Live remote instruction via a protected environment.
Cost savings: No need to pay for expenses i.e., transport, hotels and meals.
Reduced time out of the office spent travelling to and from training centres.
Team Virtual allows your team to all attend the same course but without the logistics of getting everyone together in the same place.
Testimonials
The technology made me feel as if I was in the classroom with the instructor and my peers.
Delegate on Check Point Certified Security Administration course
As a remote learner, I was able to ask any questions I needed to and never felt side-lined.
Delegate on VMware vSphere Install, Configure & Manage course
The Excel course was great and a totally different standard from our previous training courses with how we interacted with the session.
Delegate on Excel Intermediate course
At Corinium Training We Pride Ourselves On Providing A Professional Experience
Get a Quote